Leejun provides spare parts supply and service support for various types of products and auxiliary equipment, which can help customers to achieve the optimal operation performance and operation reliability of the production line while reducing maintenance cost.

Leejun implements strict quality control for each production process, from raw material purchase to finished products delivery, and is equipped with advanced testing instruments and equipment to test various performance indicators of the products, so as to ensure that all products meet the requirements of quality.

Leejun established the joint reserve mode for spare parts and established the shared centralized storage by relying on a strong customer group. Customers can win a large range of spot reserves with less capital investment and reduce the risk of shortage.

04
Core spare parts—Stud roller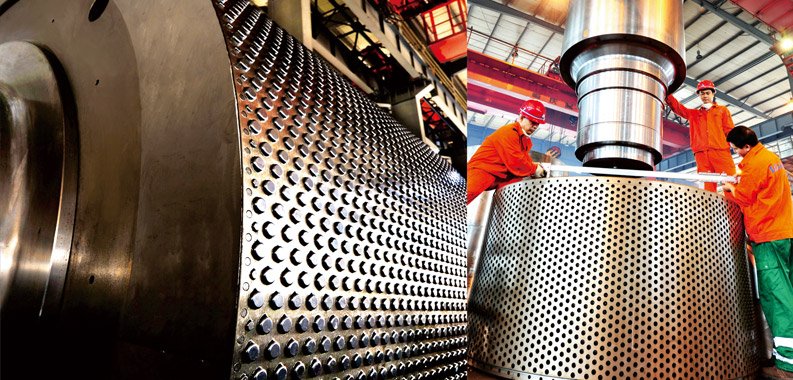 Stud roller (Invention Patent No. ZL201120334319) is a new generation of roller surface independently developed by Leejun, which is composed of forged roller shaft, special alloy compound roller sleeve and wear-resistant cemented carbide studs. The features are as follows:

Overall wear resistance is greatly improved, with strong material capacity, stable performance, increased production and efficiency


Good adaptability of various materials

Convenient maintenance and low maintenance cost


It has been widely used in cement and metallurgical mines

Professional roller surface maintenance team support