In the field of metallurgical mines, Leejun provide you with personalized system solutions which is efficient and stable, safety and environmental-friendly, and saves energy and reduces consumption. The technology has been widely used in the domestic and foreign iron ore, manganese ore, bauxite, molybdenum and rare earths, tungsten, gold, diamonds, pellets, fine chemical and other industries, and Leejun has been committed to new areas of innovation.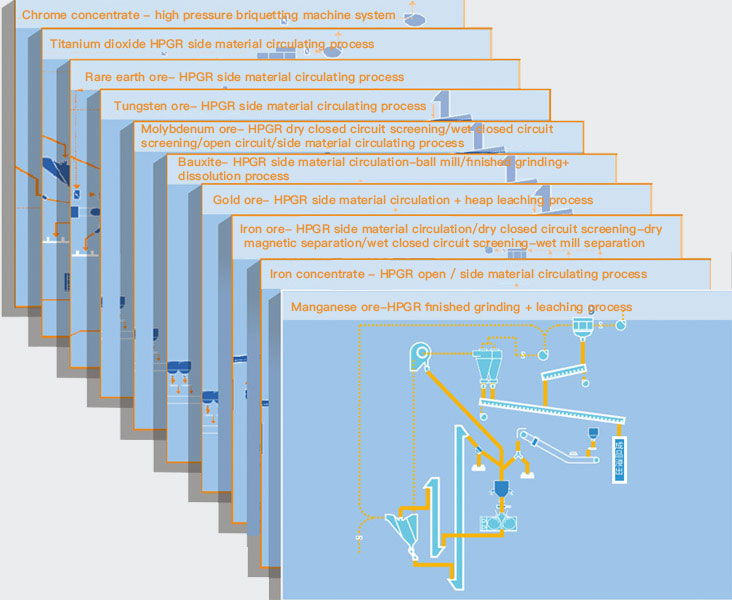 Typical Process System:

HPGR wet type closed-circuit screening

HPGR side circulating process

HPGR finished-grinding + dry type magnetic separation

HPGR + dry type magnetic separation

HPGR+ dry type closed-circuit screening+ dry type magnetic separation

HPGR once open-circuit process

……
Advantage:

Advantage: Increase production and efficiency: compared with traditional technology, it can effectively improve ore dissociation degree and recovery rate, improve system output, reduce grinding power index, reduce ore loss, energy saving and environmental protection.


Large and reliable: single HPGR handling capacity can be up to 4000t/h, with strong material adaptability, high operating efficiency, low failure rate, convenient and quick maintenance and low equipment noise.