In the field of cement clinker and raw material grinding, Leejun provide you with personalized system solutions which is efficient and stable, safety and environmental-friendly, and saves energy and reduces consumption. Now is successfully used in more than 1000 production lines.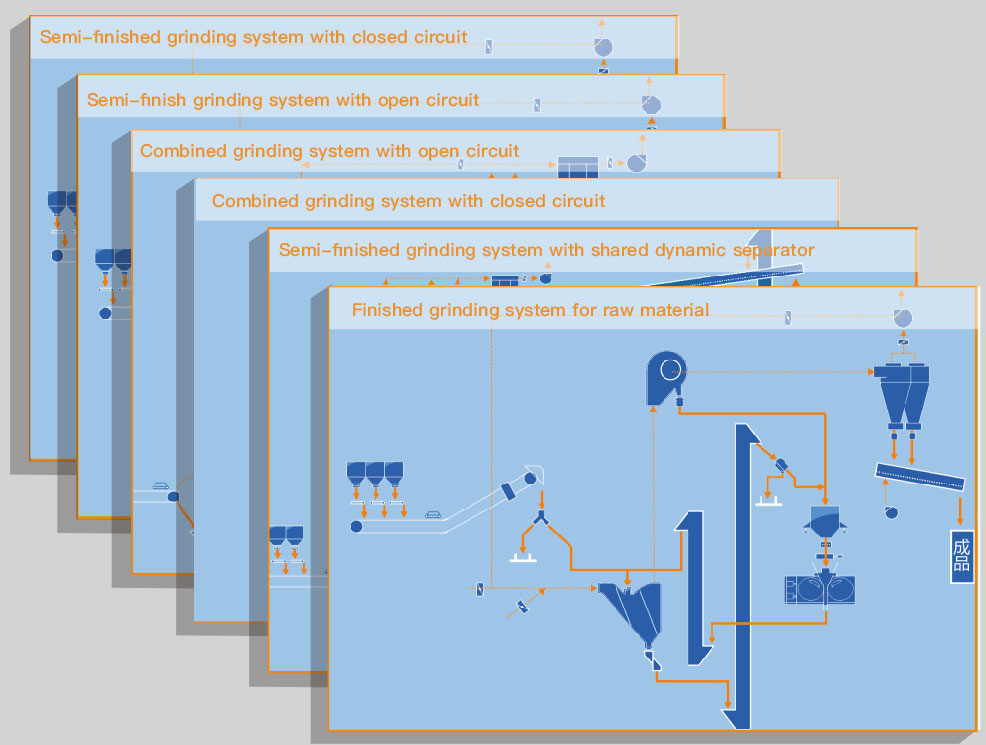 The cement grinding process system of Leejun adopts roller press and its complete set of equipment, which can be combined with ball mill to form various process systems to meet different customer requirements.

Advantage
(1) High Efficiency and Stability:
Finished product particle distribution range is wide, with uniform thickness.

The feeding material particle size fluctuation influence is small, the system operation efficiency is high, the equipment is durable, and the maintenance is simple and quick.
(2) Increase Production and Reduce Consumption:
(3) Safety and Environmental Protection:
Advanced control system ensures the safety of the whole system.

Strong impact resistance and low noise.

Reduce energy consumption and environmental pollution.